West Pennant Hills Toastmasters
Want To Become A Better Public Speaker, Communicator and Leader?
Introduction
WPH Toastmasters is a friendly, energetic and open-minded club where members help each other become a better public speaker, communicator and leader.Want a friendly and supportive atmosphere where you can get practical experience to accelerate your learning? Whether you're starting out, or already an experienced speaker, we can help bring your skills to the next level.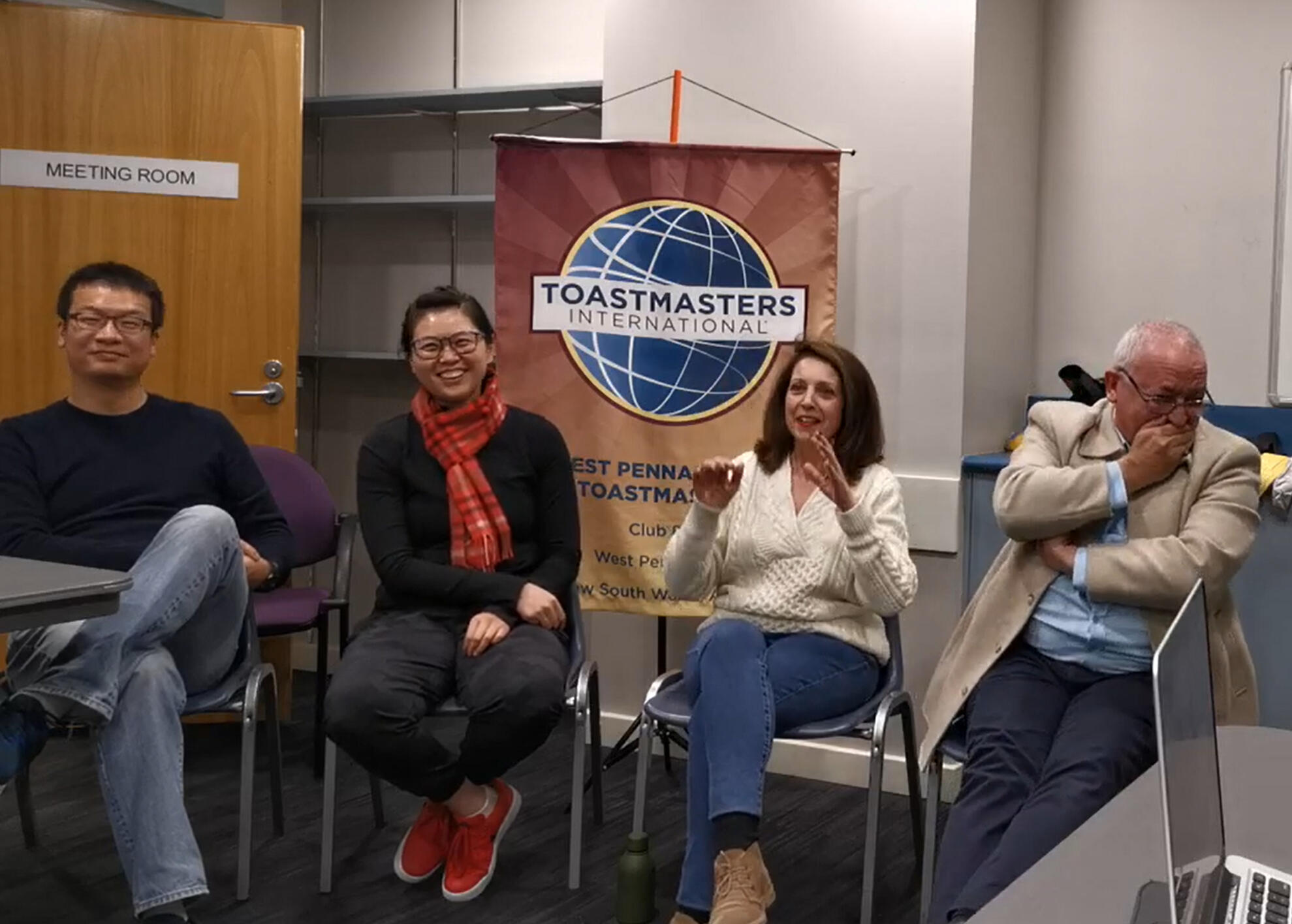 Guests are Welcome
You're welcome to attend our meetings as a guest, free of charge. It's the best way to see Toastmasters in action and evaluate if it's the right fit for you.Most people who visit us in person want to become members. They experience our friendly, supportive, and professional environment for themselves and want to become a part of it.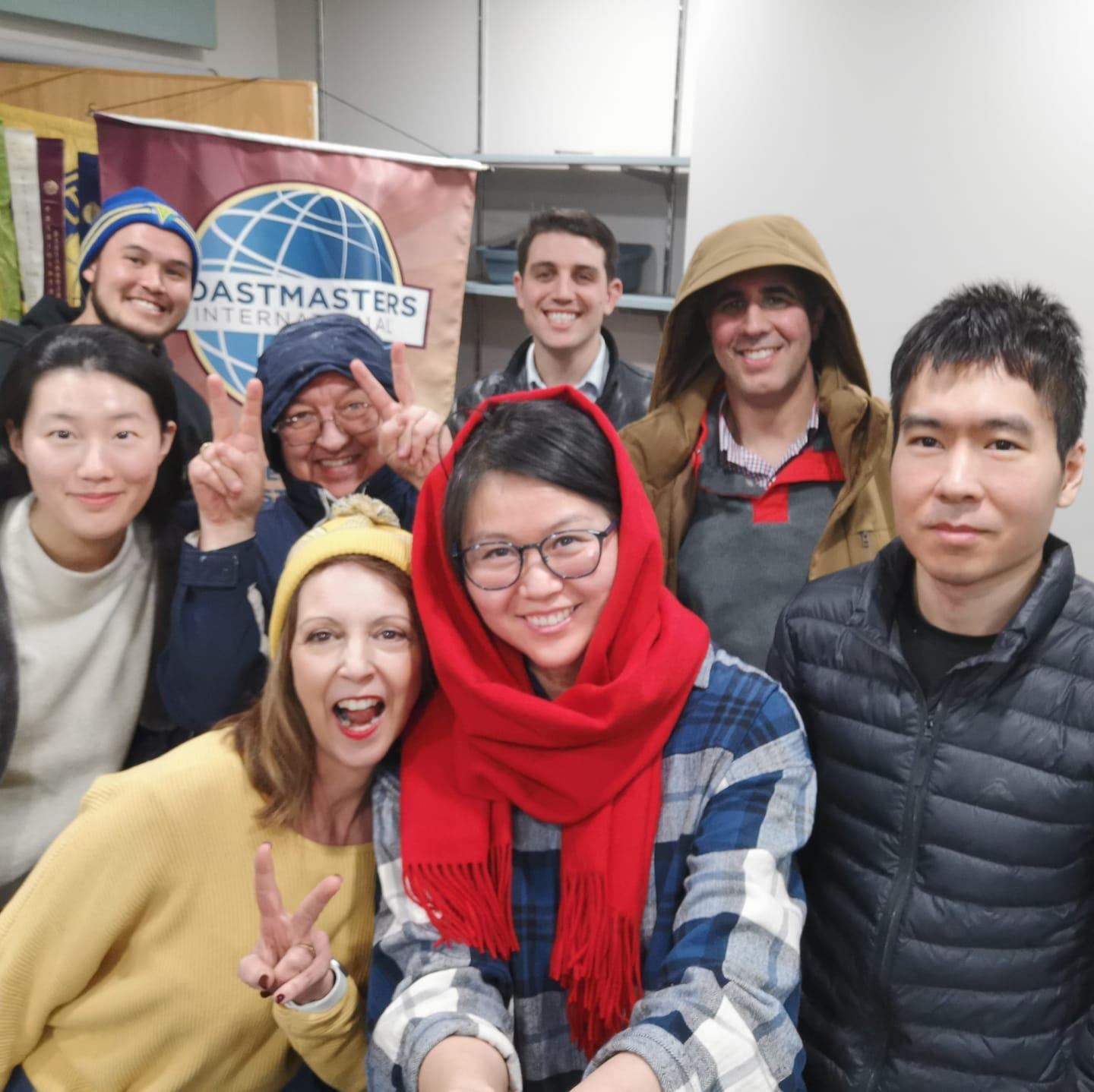 Upcoming Meetings
When: Every two weeks on Tuesday, 7 pm arrival for 7:15 pm start.Where: 42A Hill Road, West Pennant Hills 2125, at the West Pennant Hills Valley Community Centre.
You can get directions on Google Maps.Please check our Eventbrite to confirm the date and venue in case there's any changes.
The proven way to help you speak and lead
Toastmasters International, founded in 1924, is a proven product, regarded as the leading organization dedicated to communication and leadership skill development. As a member, you will gain all the tools, resources and support you need.Through its worldwide network of clubs, Toastmasters International helps people communicate effectively and achieve the confidence to lead others.Why pay thousands of dollars for a seminar or class when you can join a Toastmasters club for a fraction of the cost and have fun in the process?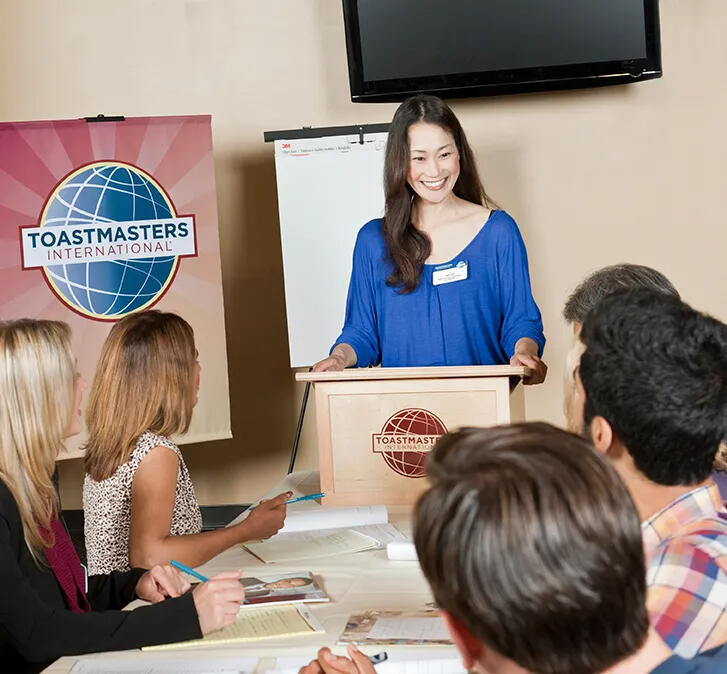 What's in it for you?
Toastmasters is a place where you develop and grow – both personally and professionally. You join a community of learners, and in Toastmasters meetings we learn by doing. Whether you're an executive or a stay-at-home parent, a college student or a retiree – you will improve yourself. You will be building skills to express yourself in a variety of situations.
You'll open up a world of new possibilities:
giving better work presentations;

leading meetings – and participating in them – more confidently;

speaking more smoothly off the cuff;

even handling one-on-one interactions with family, friends and colleagues more positively.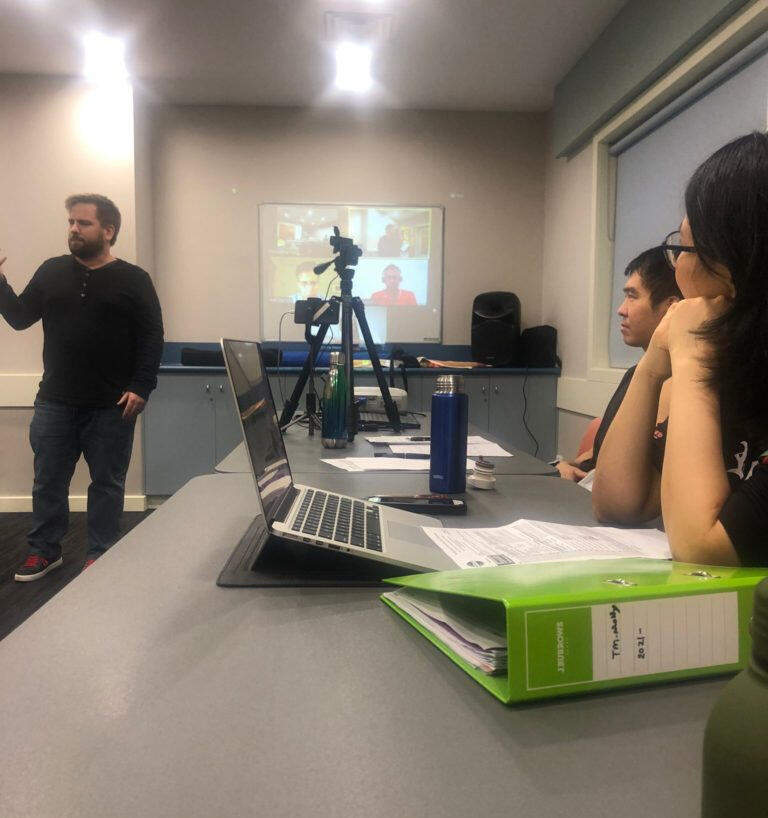 How does it work?
The environment in a Toastmasters club is friendly and supportive. Everyone at a Toastmasters meeting feels welcome and valued – from complete beginners to advanced speakers. In a club meeting, you practice giving prepared speeches as well as brief impromptu presentations, known as Table Topics. There is no rush and no pressure: The Toastmasters program allows you to progress at your own pace.Constructive evaluation is central to the Toastmasters philosophy. Each time you give a prepared speech, an evaluator will point out strengths as well as suggest improvements. Receiving – and giving – such feedback is a great learning experience. In Toastmasters, encouragement and improvement go hand-in-hand.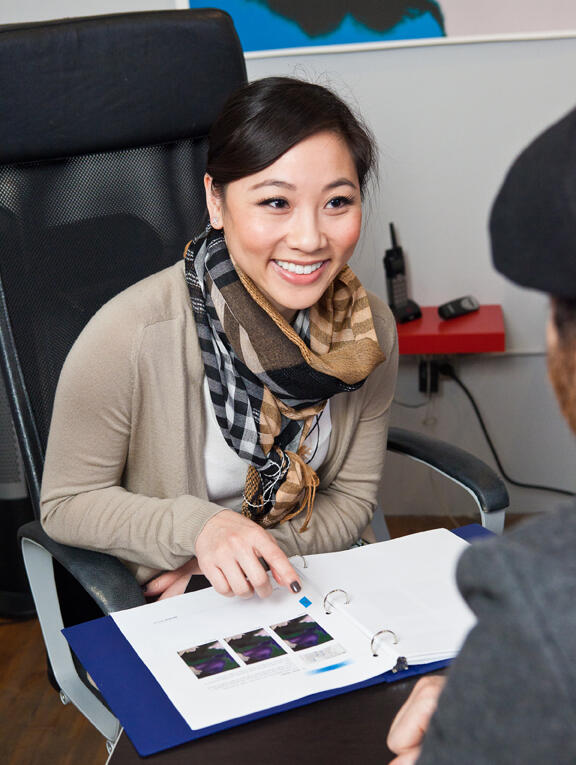 Good leaders are good communicators
Anyone who is a strong leader has to first be an effective communicator. In Toastmasters you will hone your speaking skills, and you will develop leadership abilities – through evaluations, listening, mentoring, serving as club officers and filling roles in club meetings. You will take those leadership skills out into the world, running businesses, mentoring youths, organizing fund-raisers, coaching teams and heading up families.
What our members have to say
Here are some notable comments from our members when they were asked why they joined Toastmasters, and keep coming back:"Toastmasters is the most comfortable way to step outside your comfort zone.""Have something to say, but too shy to say it, or no one to say it to? Toastmasters is the easiest way to get an audience for whatever you have to say.""I wish I joined Toastmasters earlier. When I saw new members who could hardly speak, transform themselves into confident public speakers in less than a year, some even becoming a club executive and getting a career promotion… to the point that I could hardly recognise them… I realised what I had just missed out.""Toastmasters is like going to the gym. You get a personal trainer or mentor, who understands your goals, shows you the correct technique, gives you structured program to follow, and gives you ongoing feedback on how well you're doing, so you achieve your goals in record time. Without structure, I'll be left figuring out what to do. Without feedback, I won't know how to improve. With Toastmasters, I get structure, feedback and all the support I need. So I just need to put in the effort, and I'll be making substantial progress every year.""When I first joined Toastmasters, I was a shy introvert who would barely look people in the eyes, had a barely audible voice, and struggled to organise my thoughts while I was speaking. Today, you won't tell me apart from an extrovert.""I recently moved to Australia, and English is not my first language. Toastmasters helped me make new friends, keep in touch with the local community, and improve my communication skills."Still unsure whether Toastmasters is right for you? Let us know and we'd be happy to chat with you.
Get in touch
Interested in visiting our club or learning more about us? Send us a message and let's talk about it.
Getting to the Venue
We meet at the West Pennant Hills Valley Community Centre, 41A Hill Road, West Pennant Hills 2125.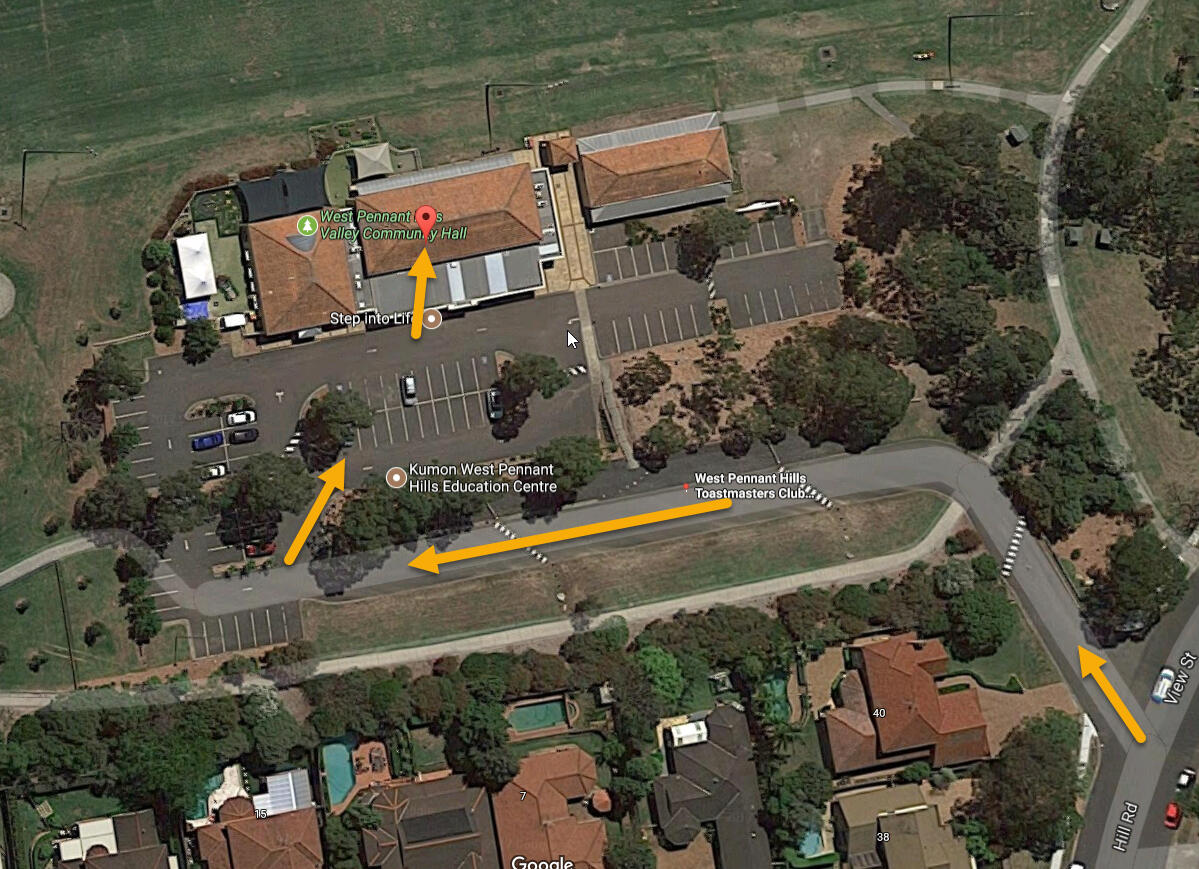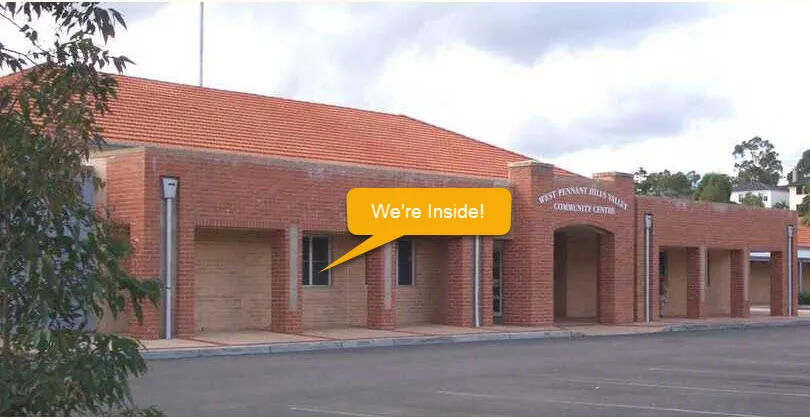 Thank you
Thank you for your enquiry about West Pennant Hills Toastmasters. We will respond to you as soon as possible.